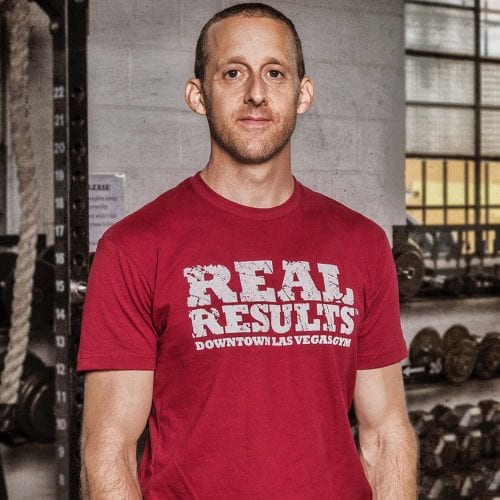 As a native of Las Vegas, Paul's 30 years in the fitness industry has touched the lives of thousands of people in the community. His career in fitness began at Judy Gillette's 1 on 1 in 1990 and then as an independent contractor at Gold's Gym, then on to Family Fitness Centers, LVAC, Turnberry Towers and Panorama Towers.
Beginning in 2012 Paul has owned and operated REAL RESULTS Fitness gym in Downtown Las Vegas with a second location of REAL RESULTS opening in 2017 inside the Plaza Hotel. REAL RESULTS provides corporate wellness for Zappos, the Las Vegas Valley Water District, NS8 and in the recent past EBG (Entertainment Benefits Group).
List of Accomplishments:
A.C.E. Personal trainer certification – 1995
Graduate of Leadership Las Vegas – 2015
MIND BODY BOLD Business of the year award – 2015
Beginning in 2009 REAL RESULTS hosted the REAL RESULTS 5k and kids dash race held annually for 3 years at the District at Green Valley Ranch. All monies raised were donated to The Hirschberg foundation for pancreatic cancer and locally to Nevada Cancer Institute. In 2010 $30,000 was raised and the race had over 600 participants.
Coaching/Training Philosophy:
The most important aspect training which most of my entire career is based upon is holding clients accountable to make regular exercise a way of life. A lifestyle. Working our hard – great, working out long – ok too, but working out often – best. This is how people get results and results that last.
Fav Piece of Workout Equipment & Why:
The human body. There are countless ways to move your body and the world is your playground. I always used to be a free weight person but as I have grown and as Covid hit I had to evolve and I evolved to workouts that can be done with little to no equipment.
Fav Splurge Food:
Cheetos, cookies, peanut butter cups, gelato and Hibiki Whiskey
Media Initiatives:
In 2010 along with Univision news anchors he was on the local evening telecast for 12 consecutive weeks. The series entitled "Libra Por Libra" was nominated for a Grammy award in 2011.
In 2010 personally trained FOX 5 morning news anchors Heidi Hayes, Dave Hall and Ted Pretty for 12 weeks weight loss challenge. As a result Paul appeared on FOX local morning news weekly for duration of the 12 weeks.
Featured In:
Seven Magazine / LVAC Magazine / Las Vegas Weekly / Zip Codes magazine / Desert Companion / The View magazine / LV Health Magazine / Review Journal
Appeared On:
ABC / NBC / CBS / FOX / UNIVISION
Marc is a native Las Vegan, and has been a techie since he was a young boy. Not only can he fix anything, whether it's computer related or old-fashioned nuts and bolts, he's a phenomenal chef. His nickname is "Spock" within his fitness community since he is a master troubleshooter and integrator with ALL the business systems software and technical needs.
For the last 10 years Marc has handled all operations and systems development with Real Results Fitness. With a growing focus on Corporate Wellness that now includes multiple off site locations with other companies. Marc has been instrumental in the development and implementation of the wellness services for Zappos systems powered by MINDBODY. Marc is also a MINDBODY One Champion, providing regular assistance in the MINDBODY One community. Marc is aspiring to be a Mindbody business consultant. Marc is also a self taught computer guru, and since the age of 12 he has been troubleshooting and fixing computers and is a Jack of all trades. If you are looking for that Number #1 guy to get STUFF done Marc is your GO TO GUY to get that STUFF done. In his free time he enjoys spending time making his families homemade Italian recipes which include his SOFT Biscotti cookies and his great grandmother's 110 year old Ravioli recipe. He also goes by Chef Marcello when entertaining guests.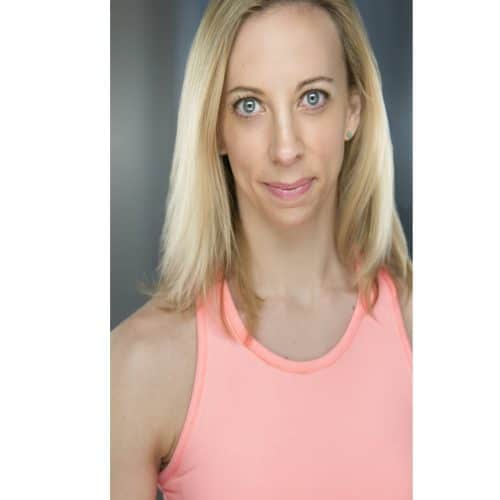 Cassie has been moving and grooving her body since she was a little girl. From school sports and theatre to a professional career as a dancer in NYC, movement and fitness have always been an important daily part of her life.
As a teacher and trainer, she strives to impart her knowledge of the body and all things health to her students and clients. Cassie is a NASM Certified Trainer and a Certified Pilates Instructor and specializes in beginners, seniors, those just coming back to fitness and those needing to learn how to approach wellness from a positive place.
With 15 years in the business to draw on, she teaches fundamentals as well as challenges you to grow beyond your current comfort zone to achieve a better functioning body for all your life's pursuits.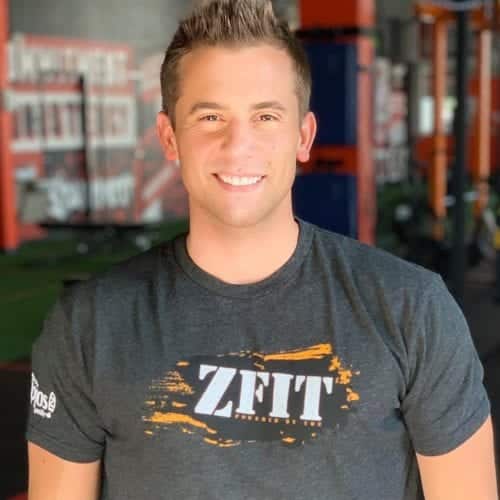 My name is Aaron and I am originally from Minnesota. I have been in Las Vegas with my family since 2011.
My passion for health and fitness started when I was 16. Fast forward another 16 years to today... I've been fortunate to turn my passion into a thriving profession.
I am certified through the National Academy of Sports Medicine and have been guiding my friends, family and clients towards a healthier lifestyle for many years.
I've come to realize that everybody is unique with their own goals and lifestyles through working with a diverse group of clients. I will construct a plan and training schedule according to your fitness experience and needs that will have you seeing results through hard work and dedication.
My cheat meal (or snack) of choice would definitely be chocolate!
Couple fun facts: I grew up as a high energy kid and have always been on the go. I love carrying that over into everything I do...even fitness. Always moving, always grooving. Throw in some funky music and its a party!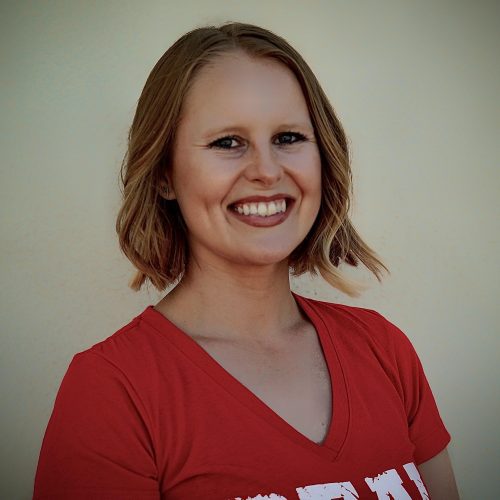 Ohio born and raised, Sarah has always been involved in sports. From soccer and dance, to multiple events in track.
Sarah is passionate about life and taking adventures. Whether they are around the corner or around the country, she thinks you should be ready to tackle the adventure!
Coaching/Training Philosophy:
I truly believe in meeting people where they are at and helping them to reach new heights. Some days you might have to modify to meet yourself, while other days you can push it to your max. It's about showing up consistently and putting in the work.
Fav piece of workout equipment & why:
I love taking a resistance band with me when I'm on the go and want to get in a workout. It's extremely versatile and will surprise you with how challenging it can be. And it takes up almost no space, so it's a no brainer if you're looking for something more than body weight on the go.
Fav Splurge food:
Sour Candy, but it has to be sour!! & Handel's chocolate chip cookie dough Ice Cream.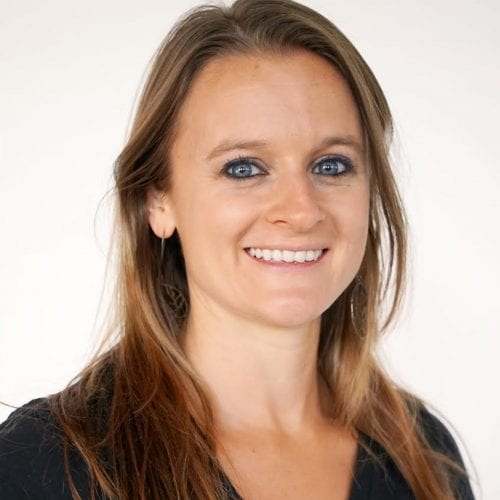 Texas born, Colorado raised, and a lover of travel, Cassandra became a Las Vegas transplant from Virginia in 2017. From her first job at the local YMCA to opening and operating her own studio, Cassandra has immersed herself in the fitness industry in many different facets and brings a wide range of experience and knowledge to her career and practice. Currently the Executive Director at REAL RESULTS Fitness, Cassandra has aided in building the Corporate Wellness branch of REAL RESULTS – serving in a dual Director role by helping to establish and grow a fully equipped and operating gym inside their largest Corporate Client at Zappos HQ. She is passionate about organizational psychology and creating a positive work culture and environment. In her free time she loves to read, trail run, salsa dance and snuggle with her cat, Mia.
Certifications/Specializations:
NASM Certified Personal Trainer
AFAA Group Fitness Instructor
Certified Functional Aging Specialist (FAS)
Certified Tabata Bootcamp™ Trainer
Schwinn® Indoor Cycling Certification
Inteliroll™ Level 1 Foam Rolling
Former Licensed Zumba® Jammer (Choreographer)
B.A. Psychology, Spanish, Latin American Studies
M.A (partial) Intercultural Studies
Coaching/Training Philosophy:
In fitness (as in life) we often have to be TORN DOWN to be REBUILT. We must place our bodies under physical pressures that challenge the bones, muscles and mind in order to become stronger, tougher and more resilient. I love walking with people during this process through coaching/training – to help and encourage people to become the best version of themselves physically, mentally, emotionally and spiritually! It's not just about training or working out, it's about overcoming.
Fav Piece of Workout Equipment & Why:
Sandbags – filled with water or sand – they provide such dynamic variance that you can get in an incredible full body workout that hits mobility, stability, strength, power, and cardiovascular training…and look like a badass while you're doing it!
Fav Splurge Food:
Who needs cookies when you can just eat the COOKIE DOUGH!
My job takes me across the country, and with Real Results Virtual it's always easy to get my training sessions in. I can do these sessions from anywhere with minimal equipment. The sessions are tough and i've felt stronger as i've progressed. I'd recommend them to anyone looking for a tough at home or on the road workout.

Helen Smith

40 / Researcher / Clifton, VA